Badger Books is taking a short break from Friday 24 November and returning Friday 1 December. We will attend to orders and emails in order of receipt when we return.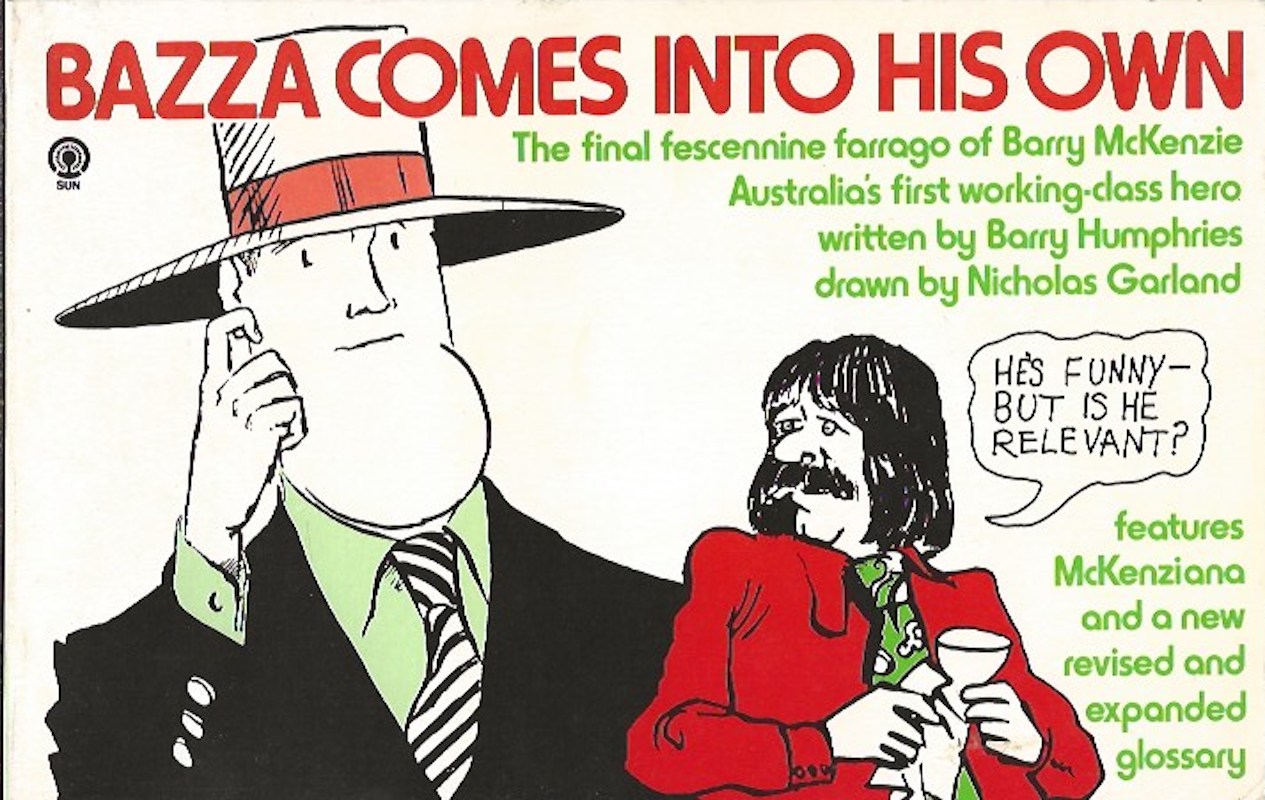 Bazza Comes Into His Own
Humphries, Barry
Barry McKenzie #3; 'The final fescennine farrago ...'; illustrations by Nicholas Garland, introduction by Bruce Beresford, an extended glossary – 'brewer's droop' and 'chemise lifter' explained - plus reproductions of pieces by Geoff Dutton, Ron Saw, Colin Bennett, Barry Humphries about Bazza, his history and significance, or not (28pp.).
Publisher:
Sun Books. First Australian edition
1979
Edition:
First Edition
Place Published:
Melbourne
Pictorial wrappers. Fine.
Other books by Humphries, Barry
Other books in this category