Badger Books is taking a short break from Friday 24 November and returning Friday 1 December. We will attend to orders and emails in order of receipt when we return.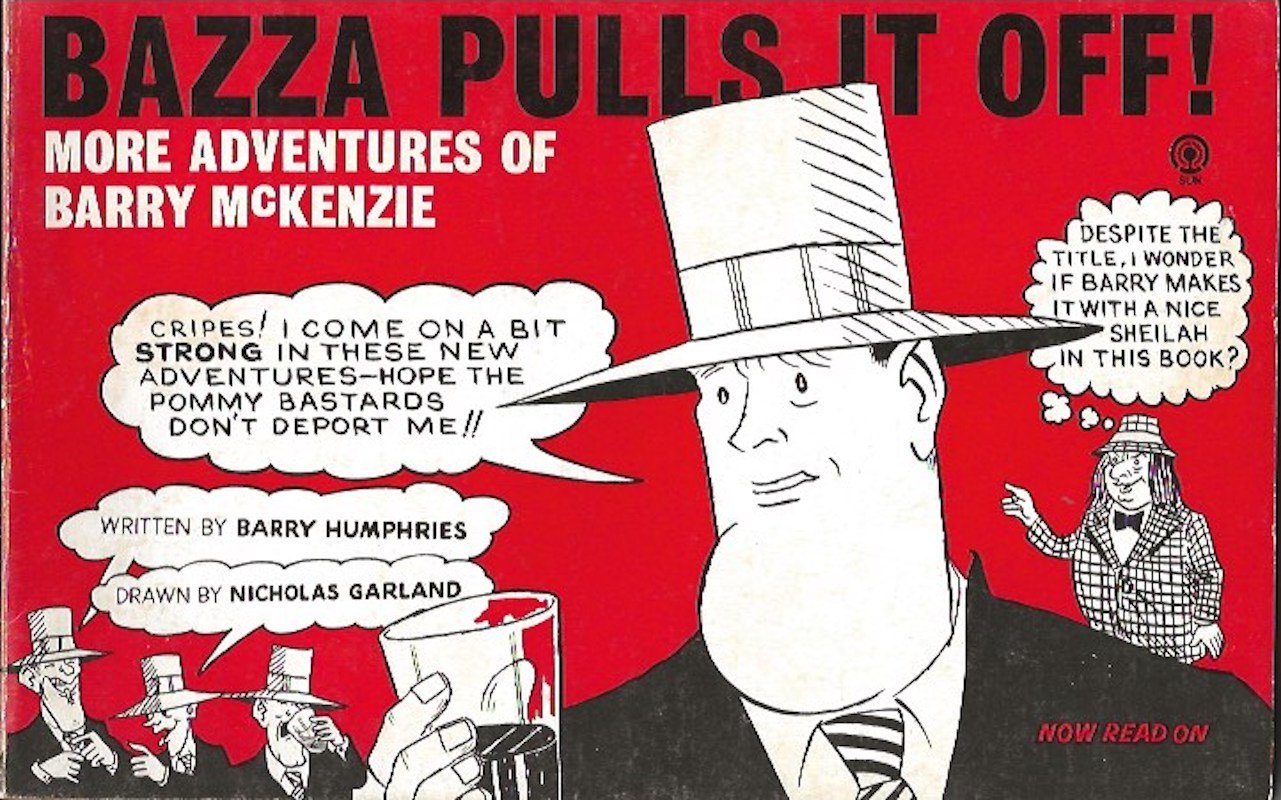 Bazza Pulls It Off!
Humphries, Barry
Barry McKenzie #2; the story continues, Rev. Kevin McKenzie, Barry's twin brother, makes an appearance and gets into some fisticuffs with his sibling; illustrations by Nicholas Garland; dedicated to Kingsley Amis; and with the glossary of McKenzieisms (3pp.) at the end of the text.
Publisher:
Sun Books. First Australian edition
1971
Edition:
First Edition
Place Published:
Melbourne
Pictorial wrappers. Owner signature. Very good.
Other books by Humphries, Barry
Other books in this category