Badger Books is taking a short break from Friday 24 November and returning Friday 1 December. We will attend to orders and emails in order of receipt when we return.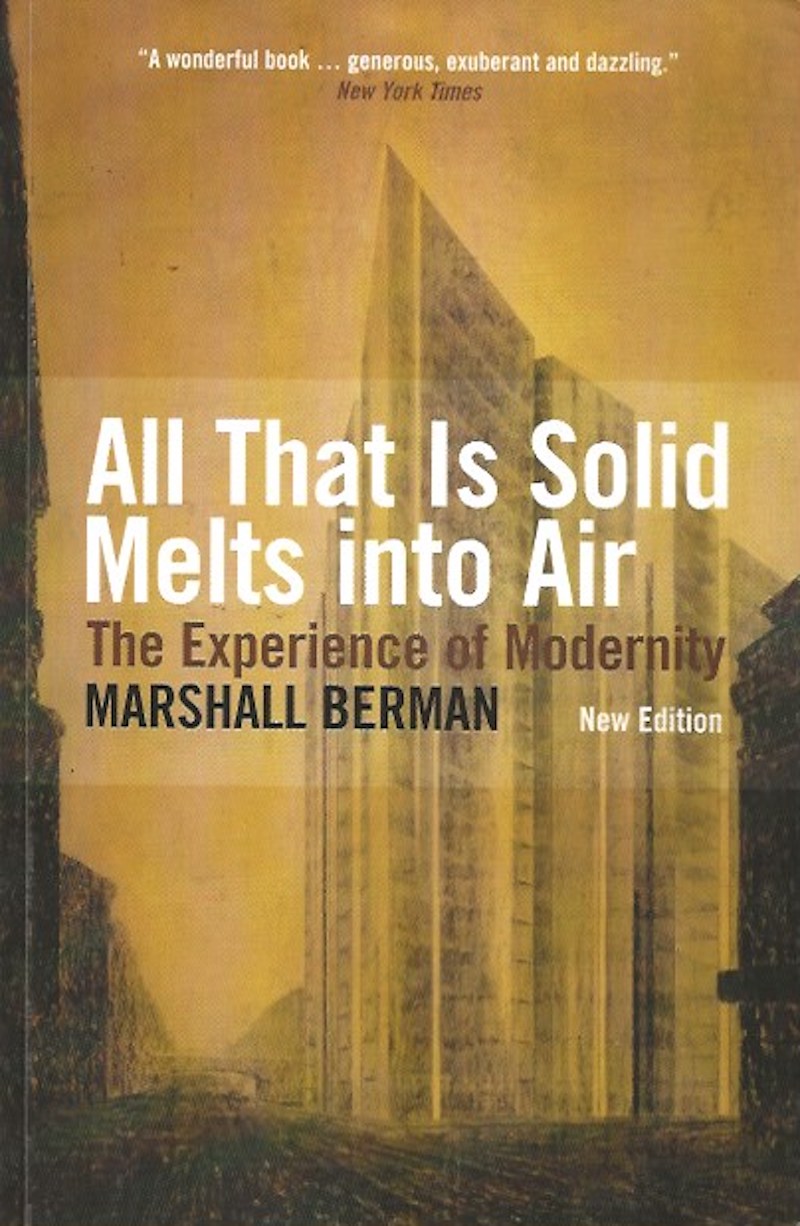 All That is Solid Melts into Air
Berman, Marshall
Influential events, buildings and individuals during the 19th century, all part of 'The Experience of Modernity'; first published in 1982.
Publisher:
Verso. New edition
2010
Edition:
3rd Edition
Place Published:
London
Pictorial wrappers. Fine.
Other books in this category