Badger Books is taking a short break from Friday 24 November and returning Friday 1 December. We will attend to orders and emails in order of receipt when we return.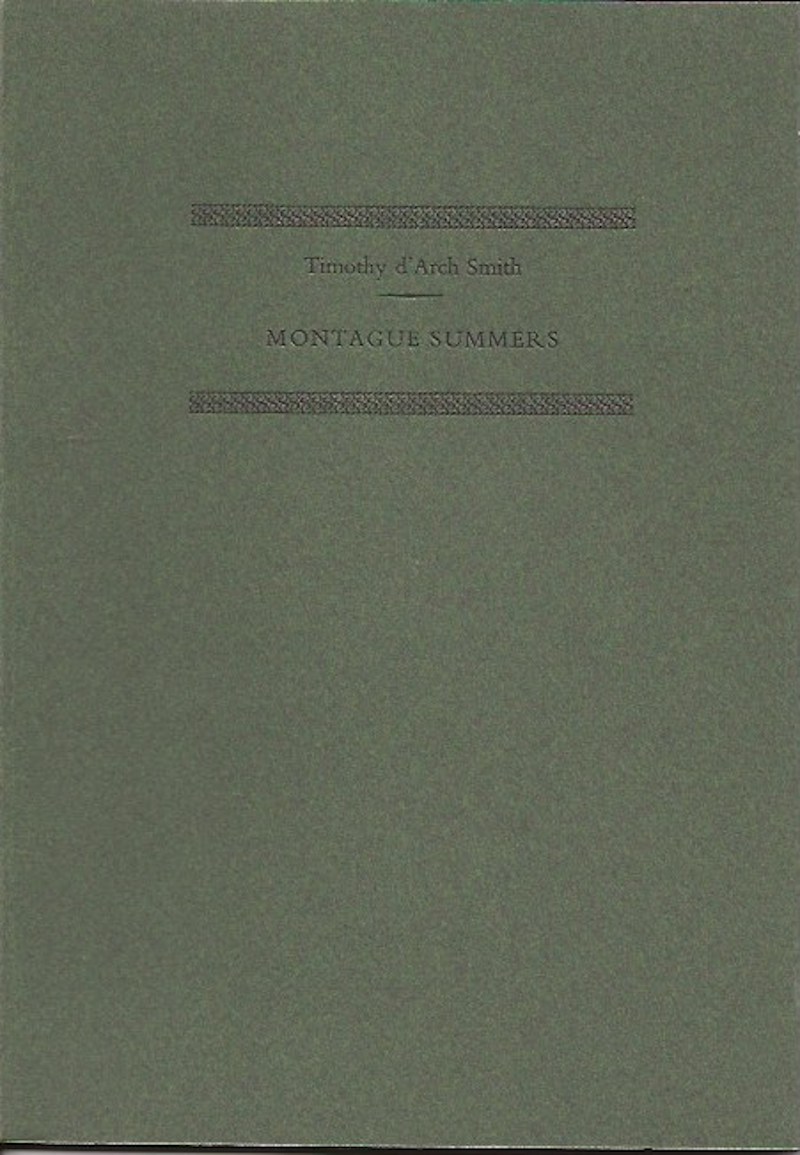 Montague Summers: a Talk
Smith, Timothy d'Arch
'Facts about his life are muddied by speculation. Rumours blur discernible outlines. The picture will probably always remain unclear. Let us see if we can uncover, though, a fragment of the original canvas. His obsession with erotica he hardly bothered to suppress ...'; text of a talk given at The Society in London, 16 March 1984 by the subject's bibliographer; 1/85 numbered copies (total edition 110) printed on W S Vellum.
Publisher:
Privately printed at the Tragara Press. First English edition
1984
Edition:
First Edition
Place Published:
Edinburgh
Plain wrappers. Fine in printed dustwrapper.
Other books by Smith, Timothy d'Arch
Other books in this category