Badger Books is taking a short break from Friday 24 November and returning Friday 1 December. We will attend to orders and emails in order of receipt when we return.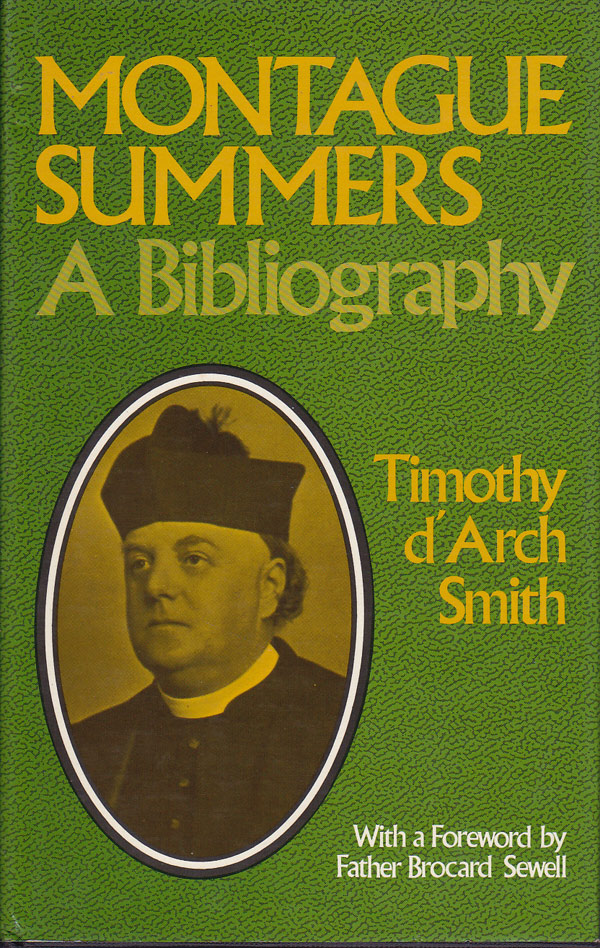 Montague Summers - a Bibliography
Smith, Timothy d'Arch
Bibliography of the author, clergyman, and expert in an unlikely combination of subjects; first published in 1964; with a note by the author tipped in re the scarcity of his Fortune Press bibliography.
Publisher:
The Aquarian Press. Second English edition, revised
1983
Edition:
2nd Edition
Place Published:
Wellingborough, Northamaptonshire
Fine in dustwrapper.
Other books by Smith, Timothy d'Arch
Other books in this category