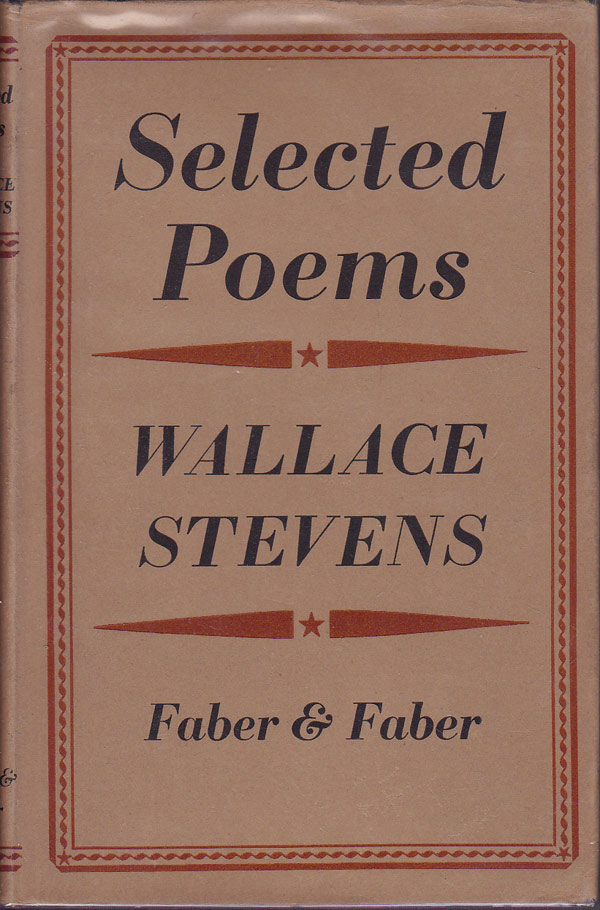 Selected Poems
Stevens, Wallace
Selected by the author; apart from the Fortune Press edition, his first book to appear in England.
Add to cart

$250.00
Publisher:
Faber and Faber. First English edition 1953
Offsetting to prelims. Harold Oliver's signature on the front pastedown and also his bookplate designed by Norman Lindsay. Very good in fine dustwrapper.



Other books in this category
Microsoft VBScript runtime
error '800a01a8'
Object required
/detail.asp, line 77