Badger Books is taking a short break from Friday 24 November and returning Friday 1 December. We will attend to orders and emails in order of receipt when we return.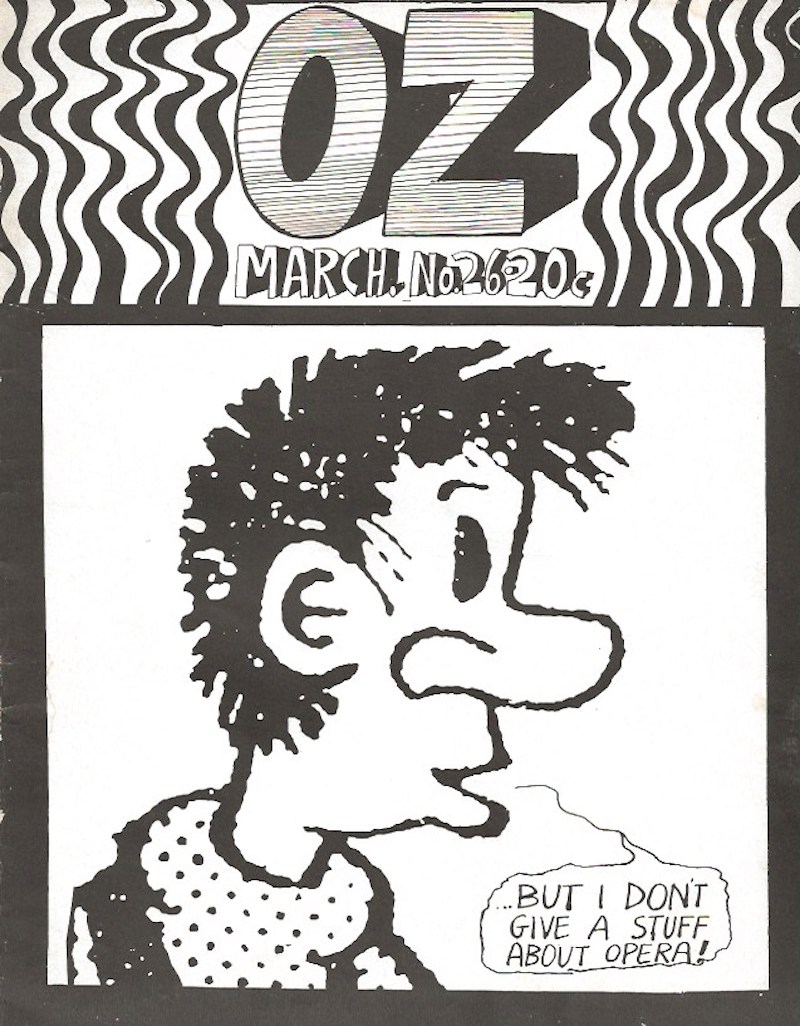 Oz #26
Neville, Richard and Richard Walsh edit
Issue #26, beginning with a bigot joke competition for '...the best set of All Australian bigot jokes against Italians, Greeks, Asians and Aborigines'; followed by 'I Was Rolled by the Stones' by Adrian Rawlins, 'Little Patty White' by Peter Draffin; cartoons, illustrations and period advertisements.
Publisher:
Oz Publications Ink Limited
[1965]
Edition:
First Edition
Place Published:
Sydney
Pictorial wrappers, stapled. Fine.
Other books by Neville, Richard and Richard Walsh edit
Other books in this category