Badger Books is taking a short break from Friday 24 November and returning Friday 1 December. We will attend to orders and emails in order of receipt when we return.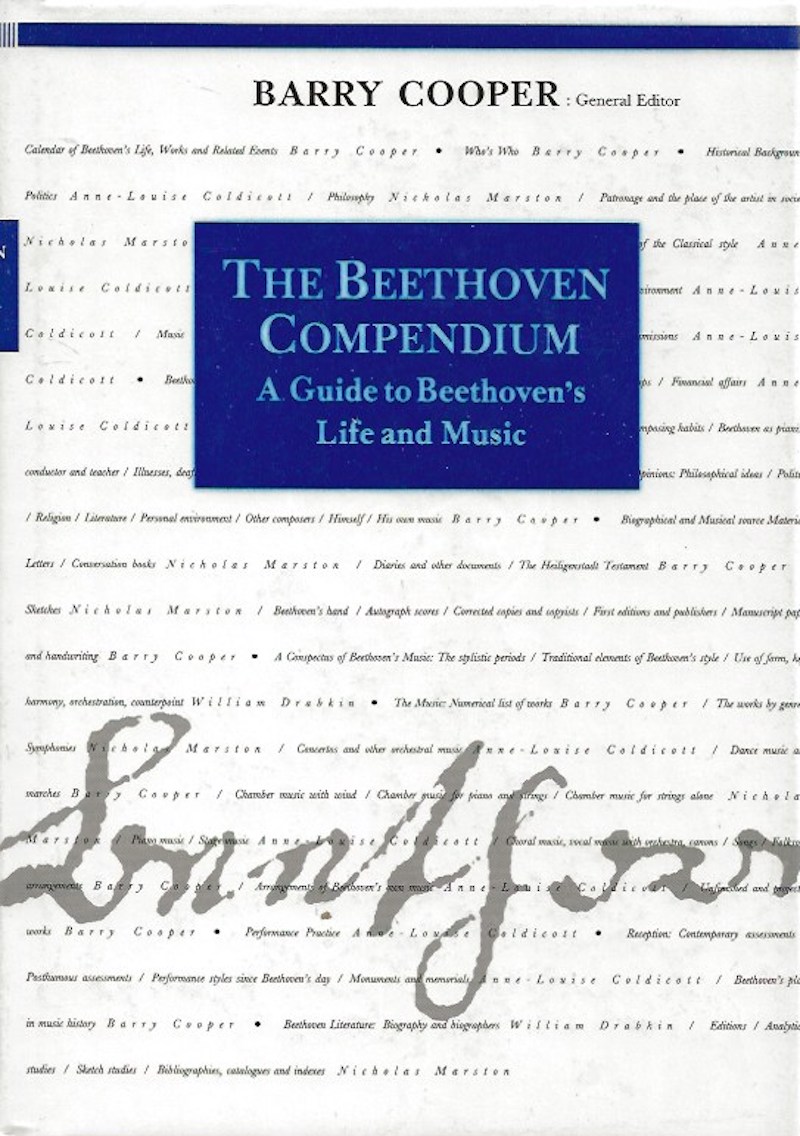 The Beethoven Compendium
Cooper, Barry edits
'A Guide to Beethoven's Life and Music', thirteen sections, 35+ essays, illustrated, indexed, chronology.
Publisher:
Thames and Hudson. First English edition
1991
Edition:
First Edition
Place Published:
London
Fine in dustwrapper.
Other books in this category