Badger Books is taking a short break from Friday 24 November and returning Friday 1 December. We will attend to orders and emails in order of receipt when we return.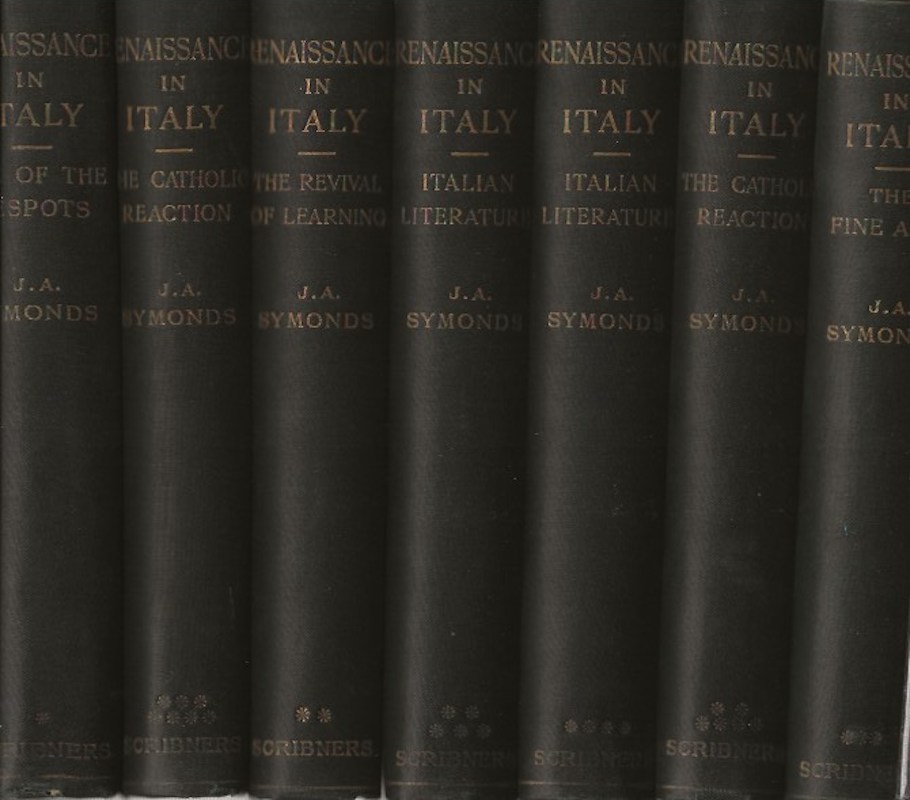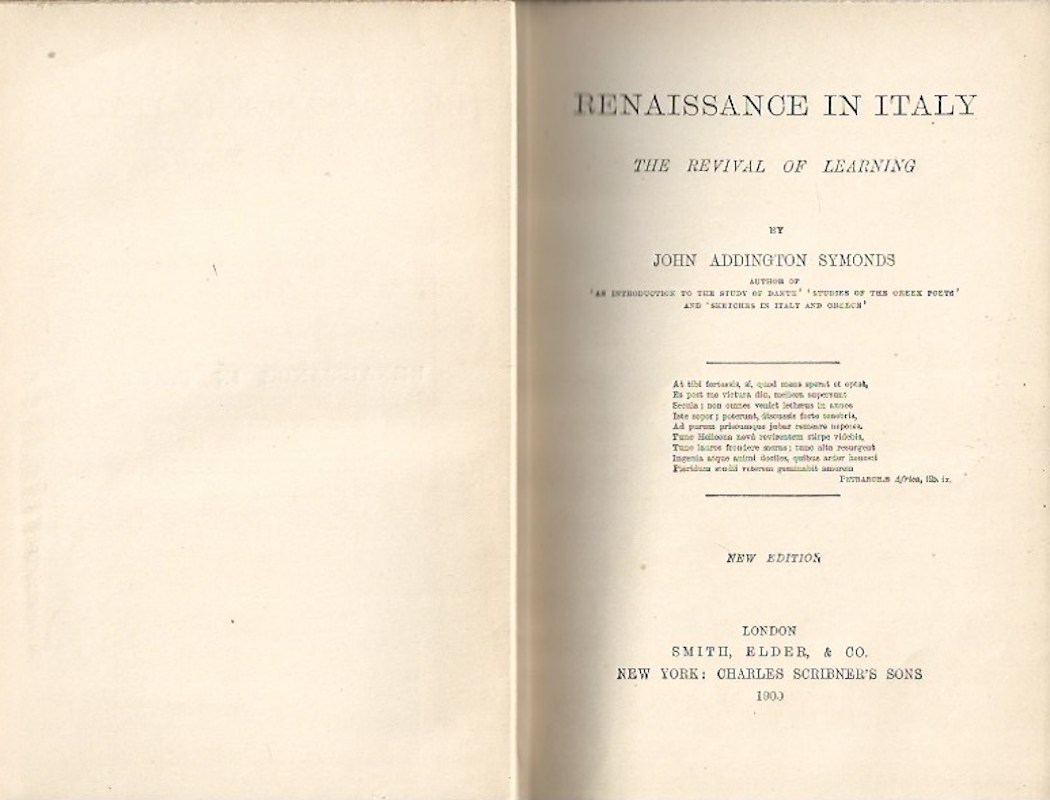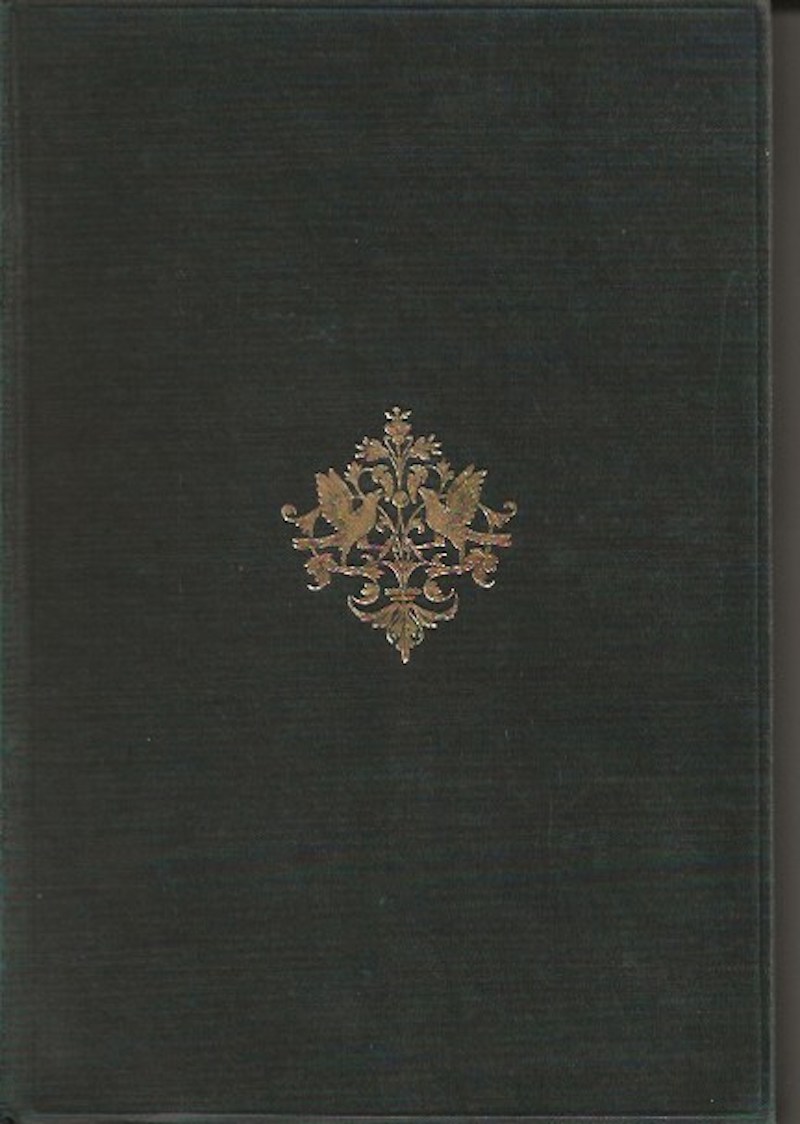 Renaissance in Italy
Symonds, John Addington
Seven vols., a complete set: 'The Age of the Despots', 'The Revival of Learning', 'The Catholic Reaction' (2vols.), 'The Fine Arts', 'Italian Literature' (2vols.); '... the transition from the Middle Ages to the Modern World ... two dates, 1453 and 1527, marking respectively the fall of Constantinople and the sack of Rome, are convenient for fixing in the mind that narrow space of time during which the Renaissance culminated'; first published in 1875-1886.
Publisher:
Charles Scribner's Sons. New edition
1900
Place Published:
New York
Original black cloth, stamped in good. The same gift inscription from 1903 in a couple of volumes, scattered foxing to two frontispieces, else a fine set. The seven vols.
Other books by Symonds, John Addington
Other books in this category