Badger Books is taking a short break from Friday 24 November and returning Friday 1 December. We will attend to orders and emails in order of receipt when we return.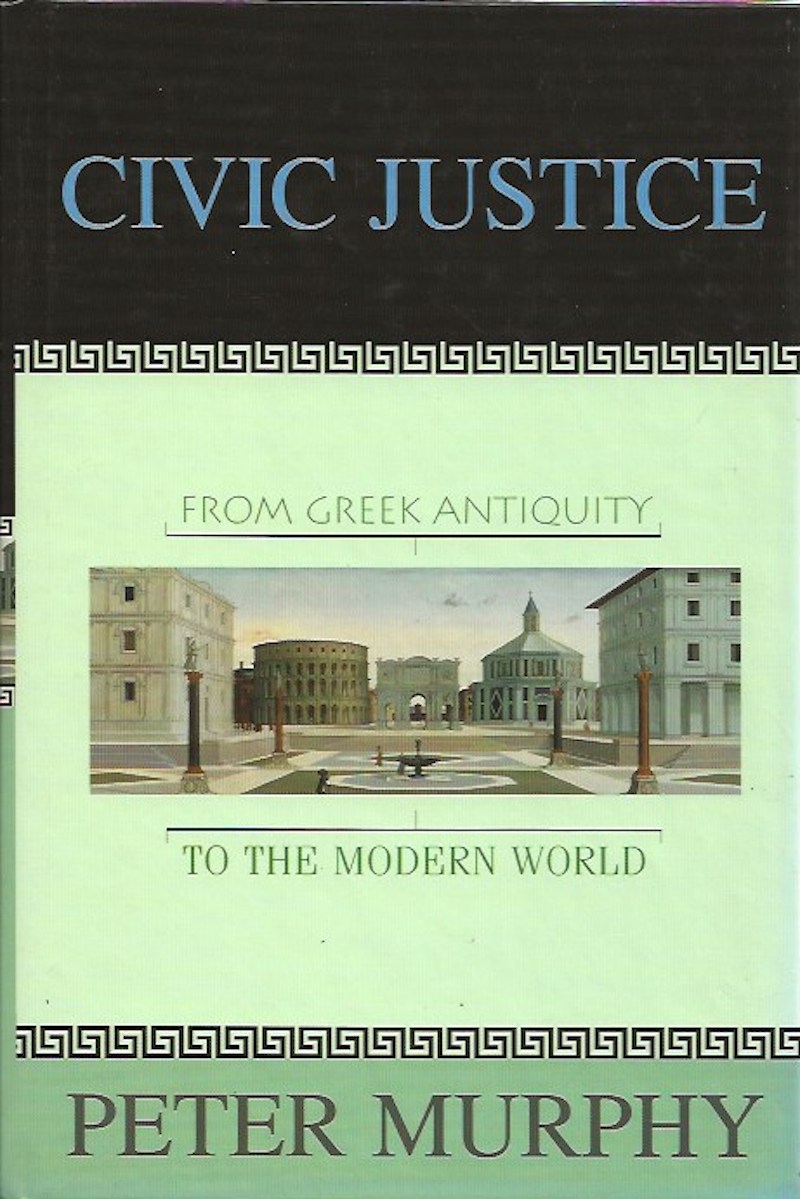 Civic Justice
Murphy, Peter
'Justice' appearing in the Greek polis, Roman civitas, through medieval and Renaissance Europe, the modern world and its adaptation by the American republic.
Publisher:
Humanity Books. First American edition
2001
Edition:
First Edition
Place Published:
Amherst, NY
Pictorial boards. Fine as issued without dustwrapper.
Other books in this category