Badger Books is taking a short break from Friday 24 November and returning Friday 1 December. We will attend to orders and emails in order of receipt when we return.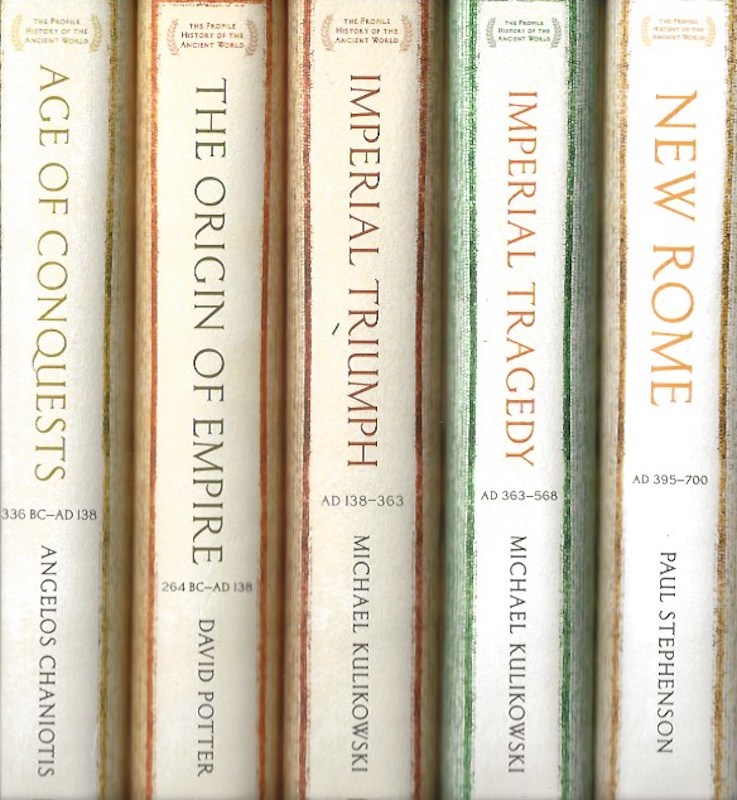 The Profile History of the Ancient World
Chaniotis, Angelos, David Potter, Michael Kulikowski and Paul Stephenson
Alexander to the Roman Empire in the East; 336BC to AD700: 'The Greek World from Alexander to Hadrian 336BC-AD138', 'Rome from the Republic to Hadrian 264BC-AD138, 'The Roman World from Hadrian to Constantine', 'From Constantine's Empire to the Destruction of Roman Italy AD363-568, and 'The Roman Empire in the East AD 395-700'.
Publisher:
Profile Books. First English editions
2016-2021
Edition:
First Edition
Place Published:
London
Fine in dustwrappers. The five volumes
Other books in this category