Badger Books is taking a short break from Friday 24 November and returning Friday 1 December. We will attend to orders and emails in order of receipt when we return.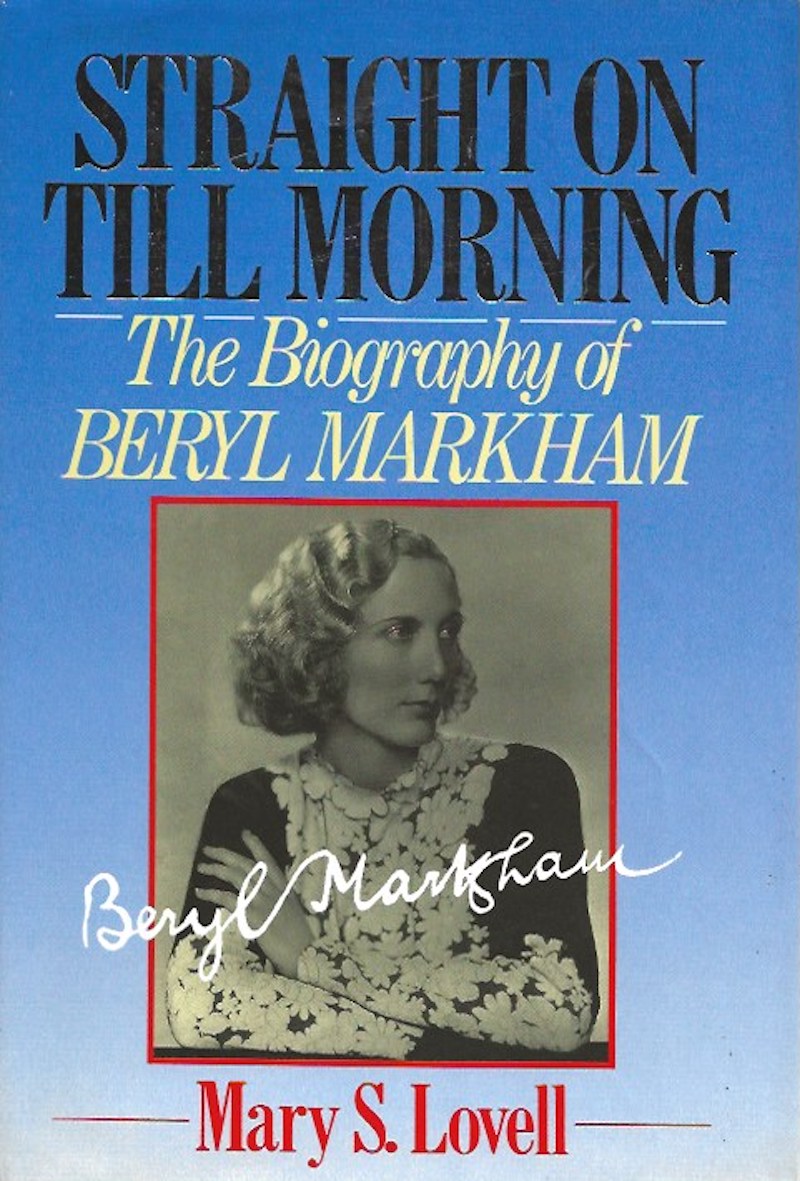 Straight on Till Morning
Lovell, Mary S.
Beryl Markham - born in England, childhood in Kenya, an active adult life, including an aviation feat in 1936 of some note; illustrated.
Publisher:
Hutchinson. First English edition
1987
Edition:
First Edition
Place Published:
London
Gift inscription, very good in dustwrapper.
Other books by Lovell, Mary S.
Other books in this category