Badger Books is taking a short break from Friday 24 November and returning Friday 1 December. We will attend to orders and emails in order of receipt when we return.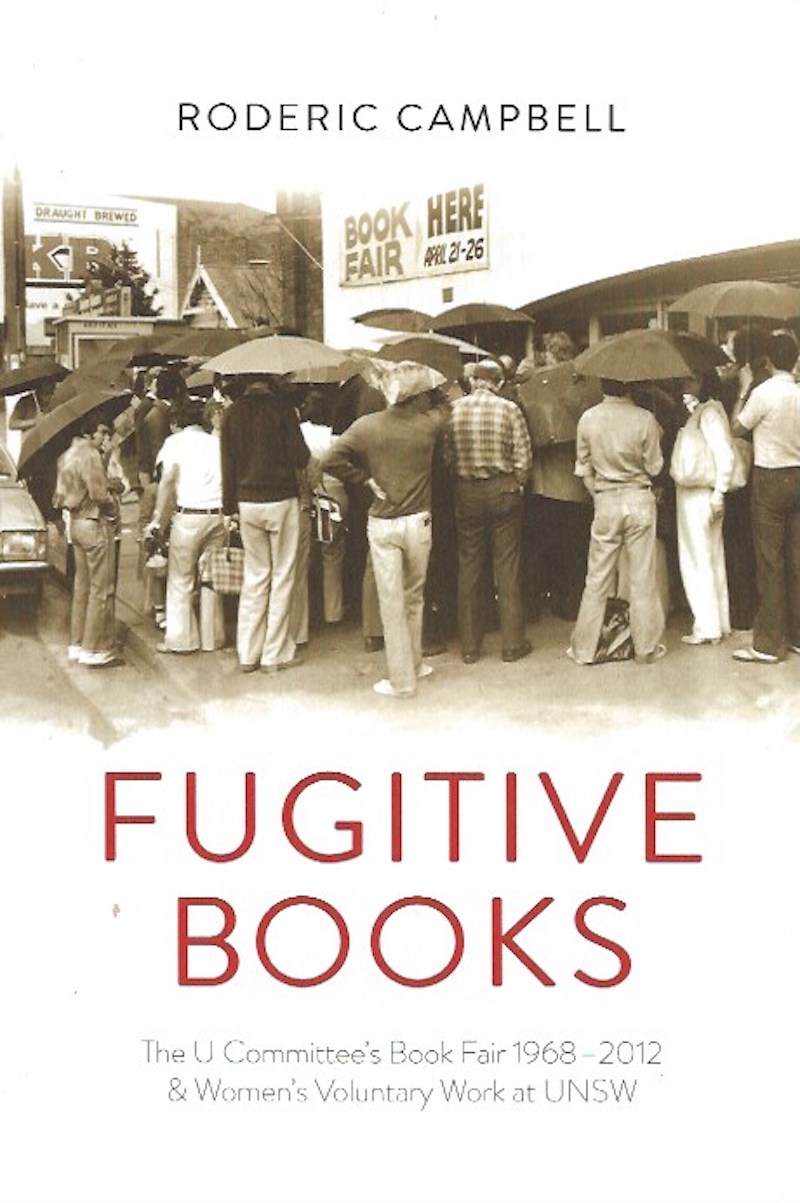 Fugitive Books
Campbell, Roderic
Illustrated history of 'the U Committee's Book Fair 1968-2012 and Women's Voluntary Work at UNSW', or intrigues behind the scenes at the former, some anecdotes from on the floor of the book fair while still a couple of archaeological levels above the shenanigans of the buyers who were often as not at loggerheads with the volunteer staff.
Publisher:
UNSW Archives. First Australian edition
2014
Edition:
First Edition
Place Published:
Sydney
Pictorial wrappers. Fine.
Other books in this category