Badger Books is taking a short break from Friday 24 November and returning Friday 1 December. We will attend to orders and emails in order of receipt when we return.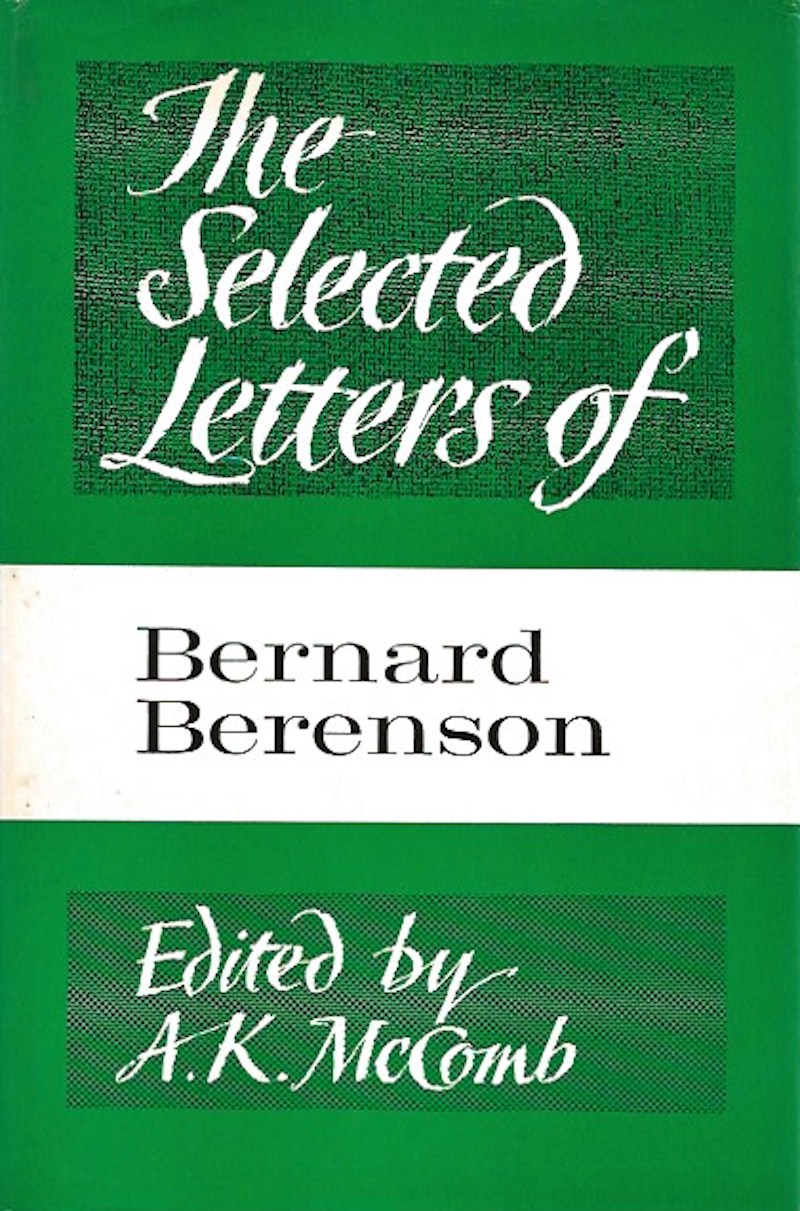 The Selected Letters of Bernard Berenson
Berenson, Bernard
Collects letters from 1887-1958 beginning after graduation from Harvard and setting off for Europe to 'scout' pictures for Mrs ____ and build a life of authority, taste, connoisseurship around Art and Money; edited by A.K. McComb, epilogue by Nicky Mariano.
Publisher:
Hutchinson. First English edition
1965
Edition:
First Edition
Place Published:
London
Owner signature. Very good in dustwrapper.
Other books in this category