Badger Books is taking a short break from Friday 24 November and returning Friday 1 December. We will attend to orders and emails in order of receipt when we return.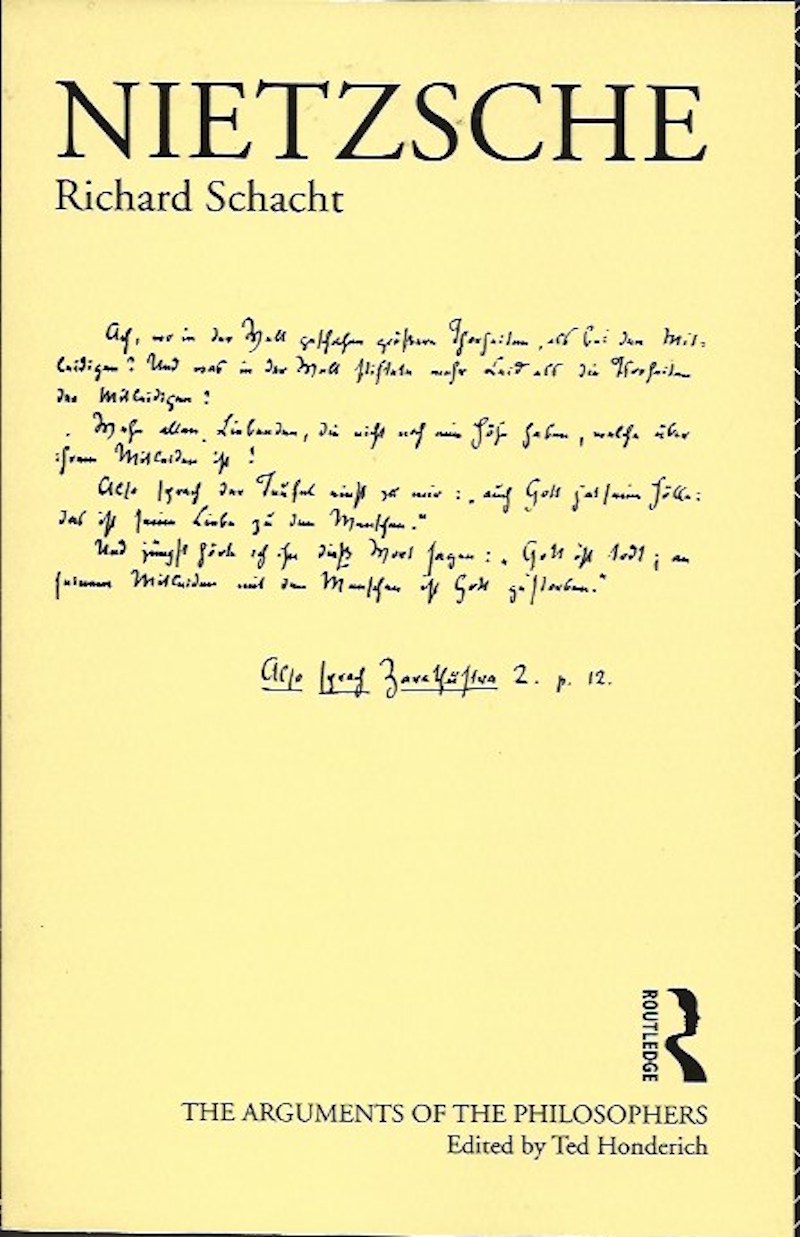 Nietzsche
Schacht, Richard
Eight sections: 'Philosophers and Philosophy', 'Truth and Knowledge', 'Metaphysical Errors', 'The World and Life', 'Man and Men', 'Value and Values', 'Morals and Morality', and 'Art and Artists'; 500+pp., indexed; first published in 1982 as part of the publisher's 'The Arguments of the Philosophers Series'.
Publisher:
Routledge. Reprint
2006
Place Published:
London
Printed wrappers. Fine.
Other books in this category