Badger Books is taking a short break from Friday 24 November and returning Friday 1 December. We will attend to orders and emails in order of receipt when we return.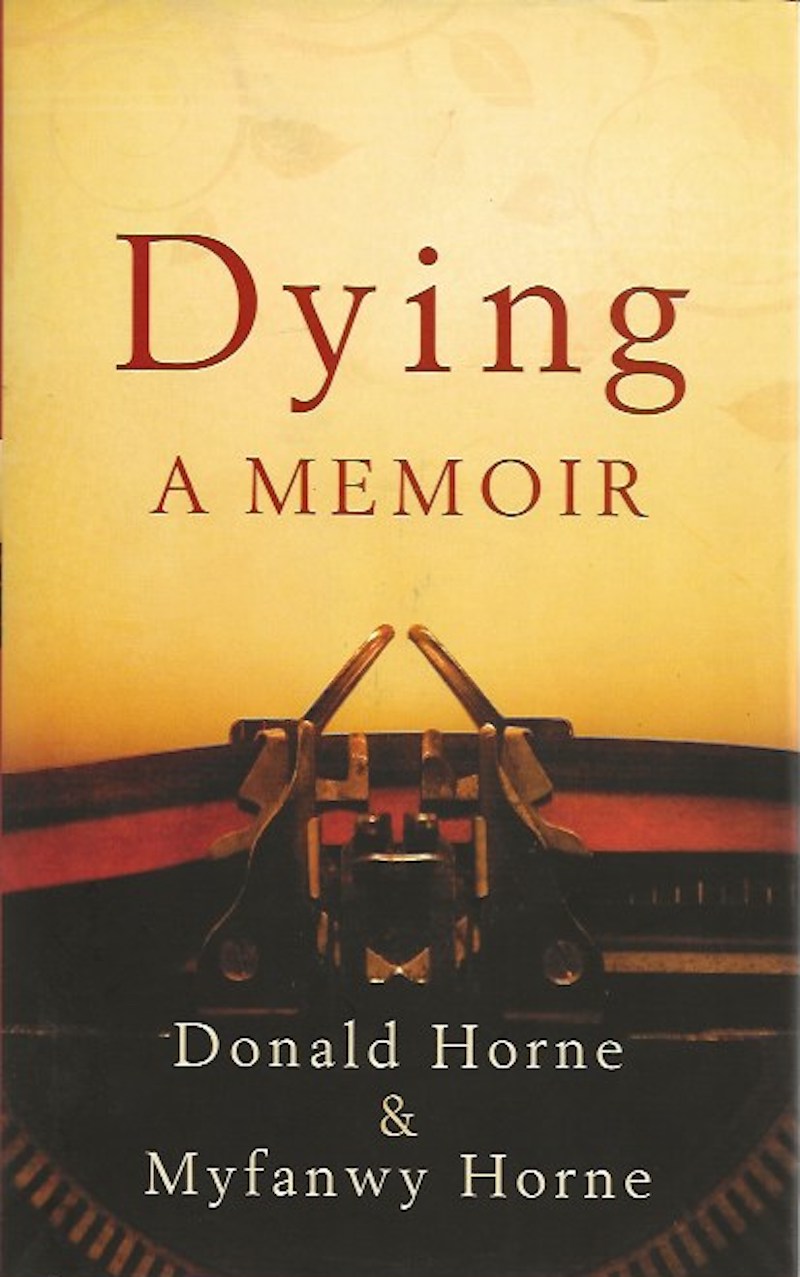 Dying - a Memoir
Horne, Donald and Myfanwy
After a diagnosis, three sections: Donald Horne's journal co-written with Myfanwy Horne, 'Requiem' by Myfanwy Horne, and 'A Last Look Around: Essays and Talking Points' – ten pieces by Donald Horne collecting his last thoughts on contemporary dilemmas such as the Iraq War, anti-Americanism and the meaning of democracy.
Publisher:
Viking. First Australian edition
2007
Edition:
First Edition
Place Published:
Camberwell, Vic
Fine in dustwrapper.
Other books in this category