Badger Books is taking a short break from Friday 24 November and returning Friday 1 December. We will attend to orders and emails in order of receipt when we return.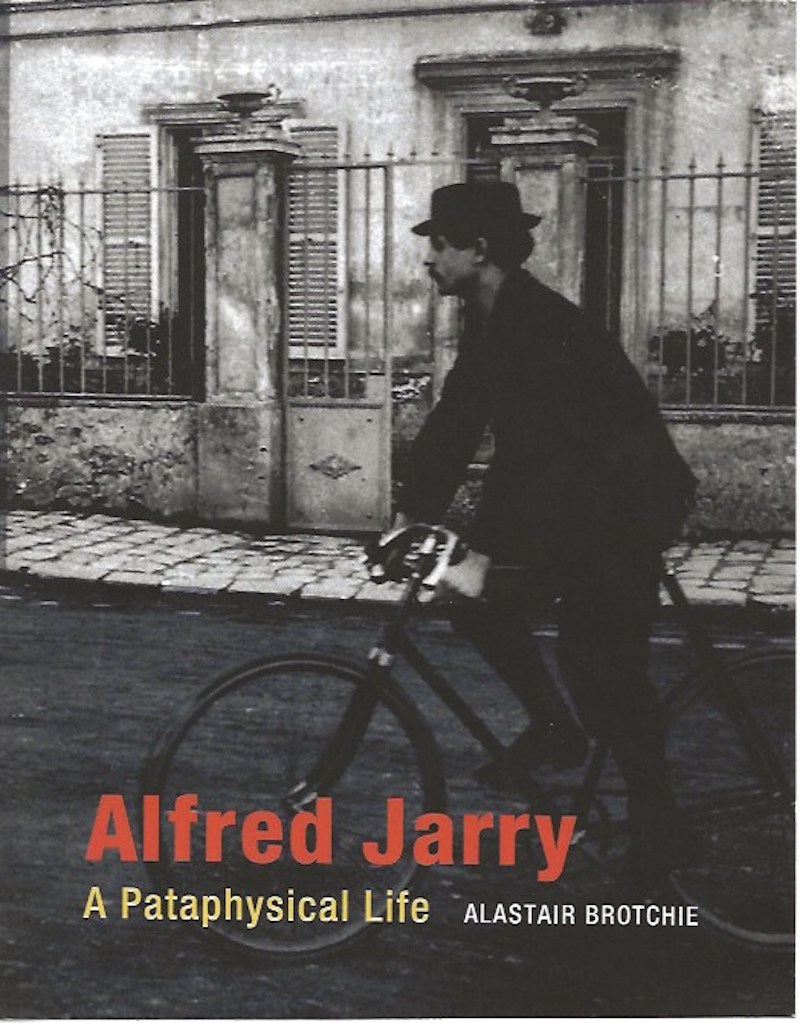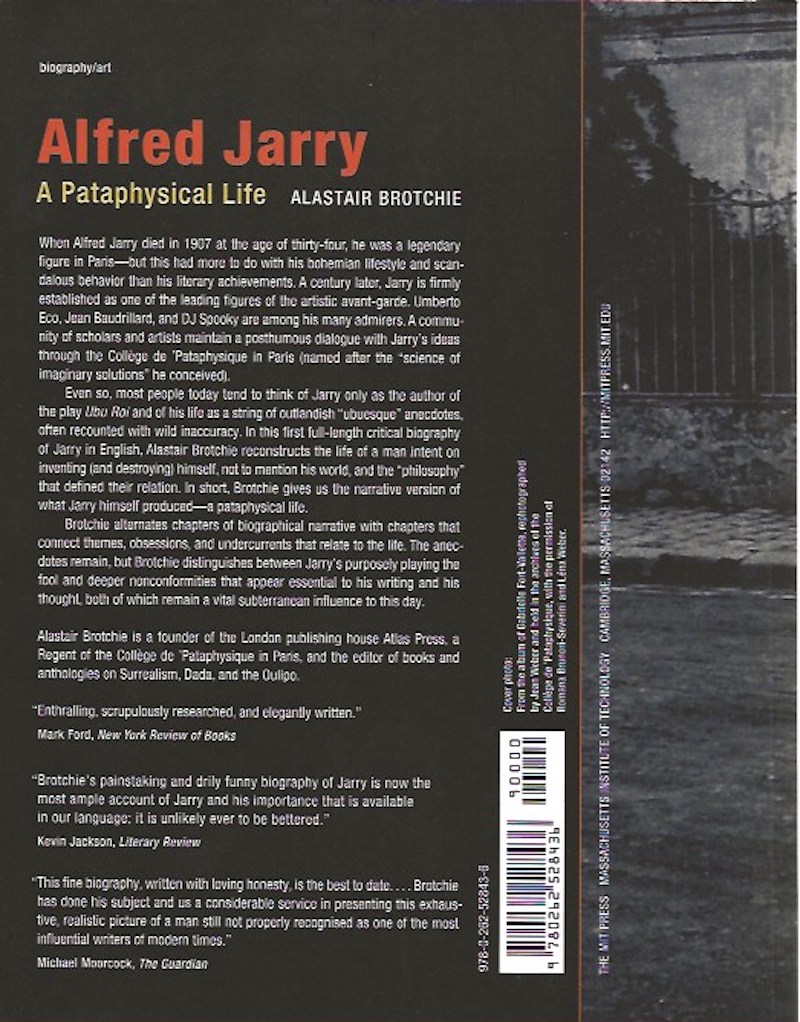 Alfred Jarry - a Pataphysical Life
Brotchie, Alastair
The life of a man 'intent on inventing (and destroying) himself' and most everything else while he was at it; inscribed with 'Pataphysical Greetings' by the author; first published in 2011.
Publisher:
The MIT Press. First American paperback edition
2015
Edition:
2nd Edition
Place Published:
Cambridge, MA
Pictorial wrappers. Fine.
Other books in this category