Badger Books is taking a short break from Friday 24 November and returning Friday 1 December. We will attend to orders and emails in order of receipt when we return.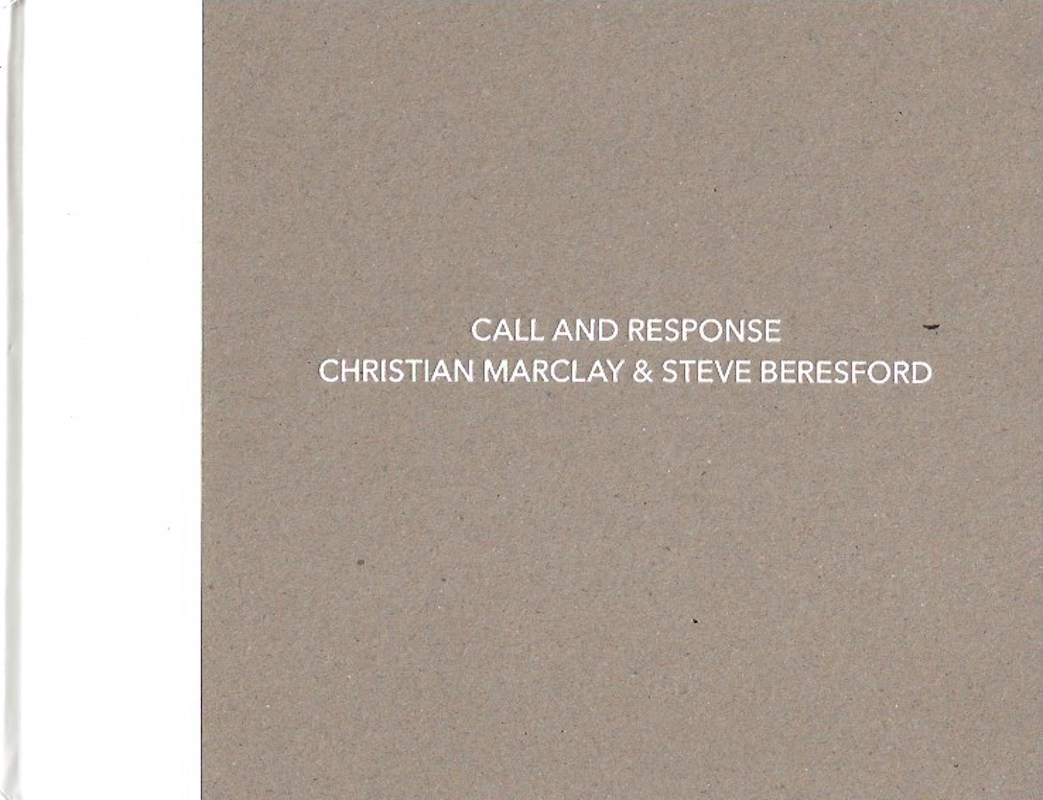 Call and Response
Marclay, Christian and Steve Beresford
'On April 11, 2020, I sent Steve Beresford a photograph taken that day while walking through the empty streets of London. The official lockdown in response to the coronavirus epidemic had started on March 23, and by then the city was a ghost town. ... I took this picture because the decorative white balls, irregularly placed on the black fence, reminded me of a musical score. Instantly I thought of Steve confined alone in his flat. I texted him the image with the caption 'How would this sound on the piano?' He responded, 'Leave it with me. I'll send you something this evening.'' Twenty compositions facing the twenty photographs that inspired them. Signed by Steve Beresford.
Publisher:
Siglio. First American edition
2021
Edition:
First Edition
Place Published:
Catskill, New York
White plastic and printed boards. Fine as issued without dustwrapper.
Other books in this category