Badger Books is taking a short break from Friday 24 November and returning Friday 1 December. We will attend to orders and emails in order of receipt when we return.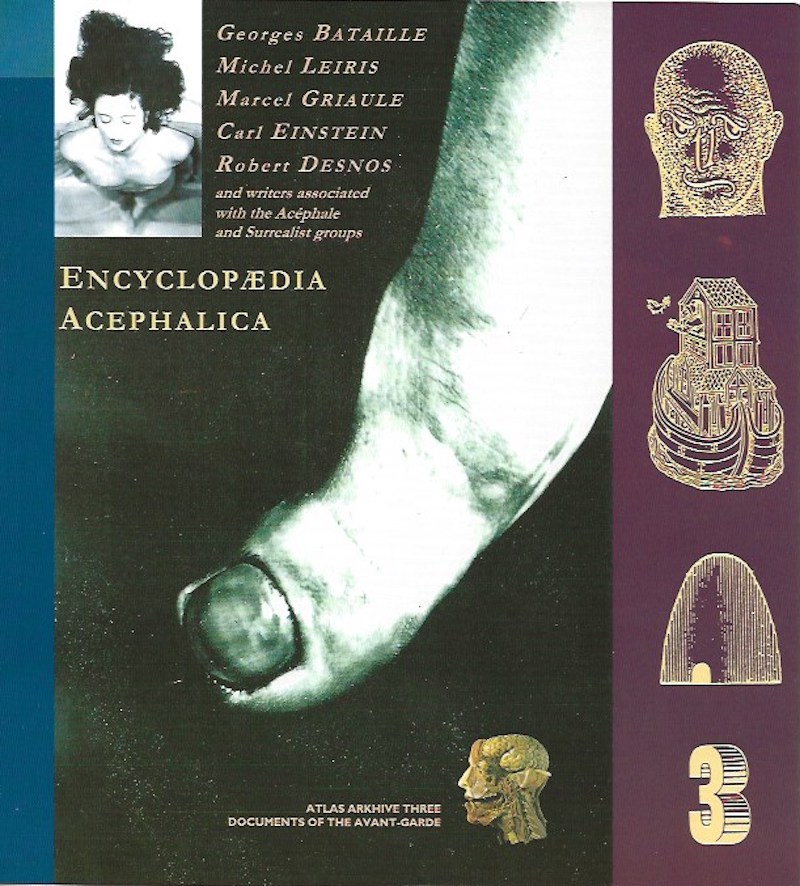 Encyclopaedia Acephalica
Bataille, Georges
'The Critical and Related Texts', edited by Georges Bataille; Encyclopaedia Da Costa, edited by Robert Lebel and Isabelle Waldberg; biographies by Dominique Lecoq, translations by Iain White and others. Atlas Archive #3. Plus background to, and members of, the Acephale Group; illustrated throughout; assembled and introduced by Alastair Brotchie.
Publisher:
Atlas Press. First English trade edition
1995
Edition:
First Edition
Place Published:
London
Pictorial wrappers. Laminate a little wrinkled on rear panel, else fine.
Other books by Bataille, Georges
Other books in this category