Badger Books is taking a short break from Friday 24 November and returning Friday 1 December. We will attend to orders and emails in order of receipt when we return.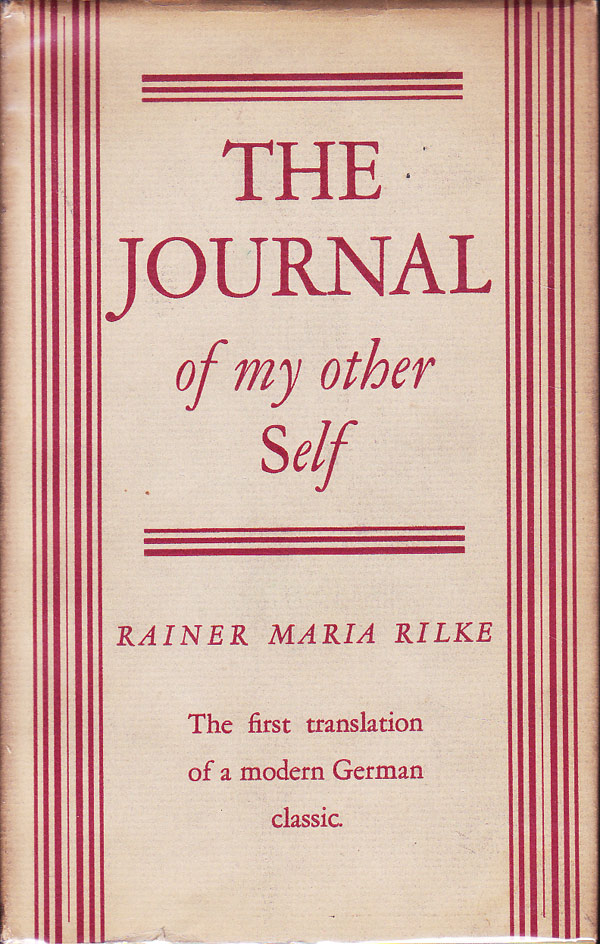 The Journal of My Other Self
Rilke, Rainer Maria
The author's only novel: semi-autobiographical, written while living in Paris, first published in German in 1910; and also known in English as The Notebooks of Malte Laurids Brigge.
Publisher:
W.W. Norton. First American edition
1930
Edition:
First Edition
Place Published:
New York
Snag to p.5 not affecting text, else fine in dustwrapper.
Other books in this category