Badger Books is taking a short break from Friday 24 November and returning Friday 1 December. We will attend to orders and emails in order of receipt when we return.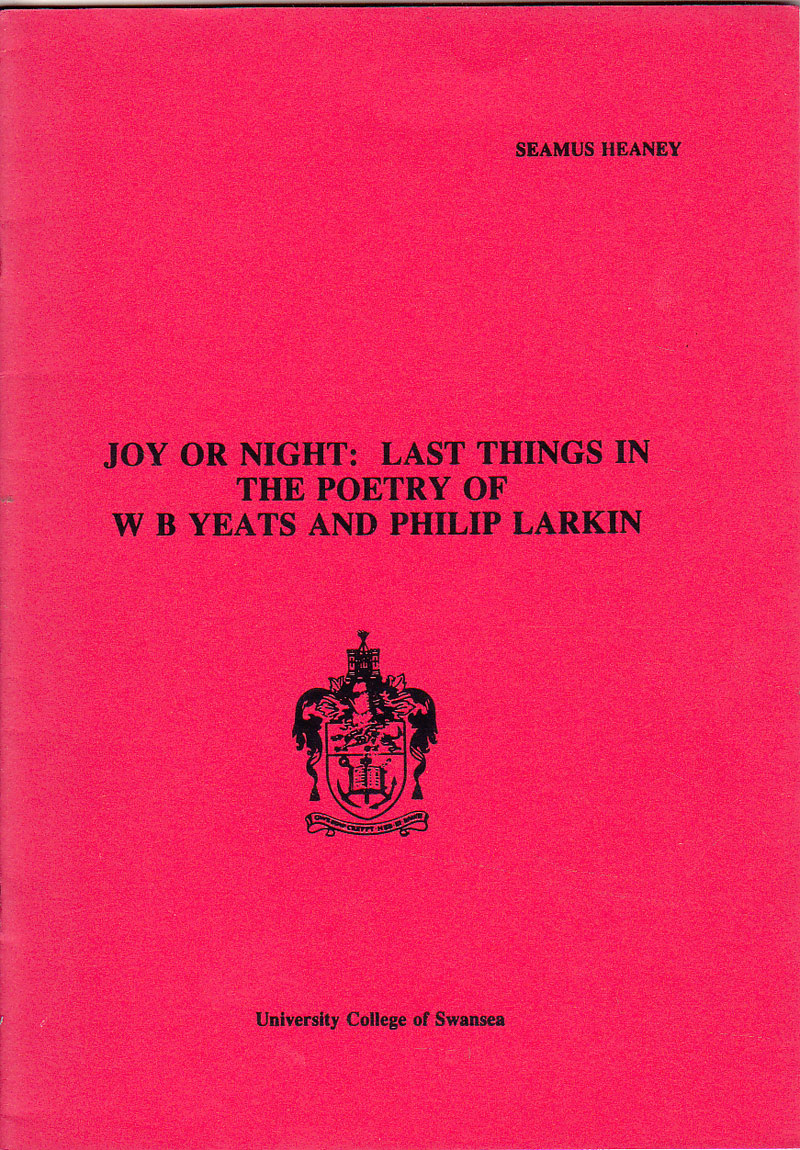 Joy or Night: Last Things in the Poetry of W.B.Yeats and Philip Larkin
Heaney, Seamus
Text of the W.D. Thomas Memorial Lecture delivered on 18th January 1993 beginning with Miroslav Holub's 'The Dead'.
Publisher:
University College of Swansea. First edition
1993
Edition:
First Edition
Place Published:
Swansea
Printed wrappers, stapled. Fine.
Other books by Heaney, Seamus
Other books in this category