Badger Books is taking a short break from Friday 24 November and returning Friday 1 December. We will attend to orders and emails in order of receipt when we return.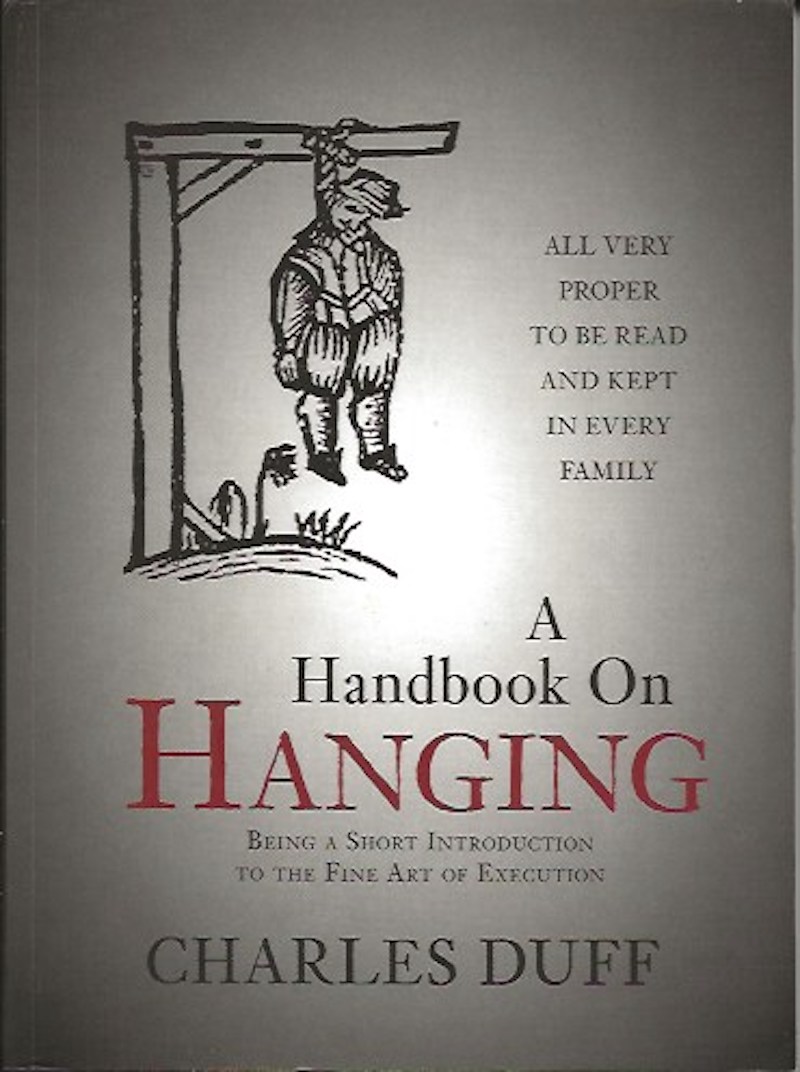 A Handbook on Hanging
Duff, Charles
The barrister's introduction to '... the fine Art of Execution, containing much useful Information on Neck-breaking, Throttling, Strangling, Asphyxiation ...; first published in 1928
Publisher:
Nonsuch. Reprint
2006
Edition:
3rd Edition
Place Published:
Stroud, UK
Pictorial wrappers. Fine.
Other books in this category