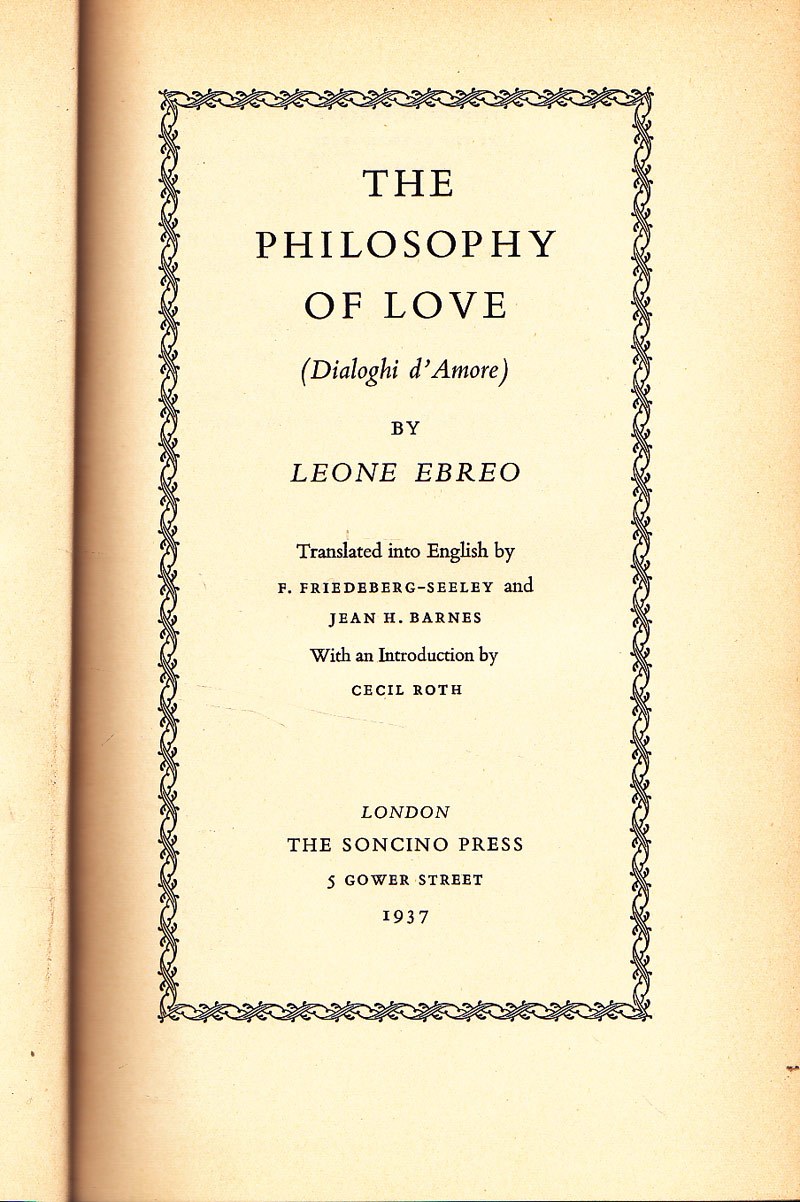 The Philosophy of Love
Ebreo, Leone
Three dialogues: 'On Love and Desire', 'On the Universality of Love' and 'The Origin of Love', by the sixteenth century Portuguese Jewish philosopher and poet; translation by F.Friedberg-Seeley and Jean H. Barnes, introduction by Cecil Roth.
Add to cart

$60.00
Publisher:
The Soncino Press. First English edition of this translation 1937
Original green cloth. Extremities evenly tanned, else fine. No dustwrapper.
Other books in this category
Microsoft VBScript runtime
error '800a01a8'
Object required
/detail.asp, line 77