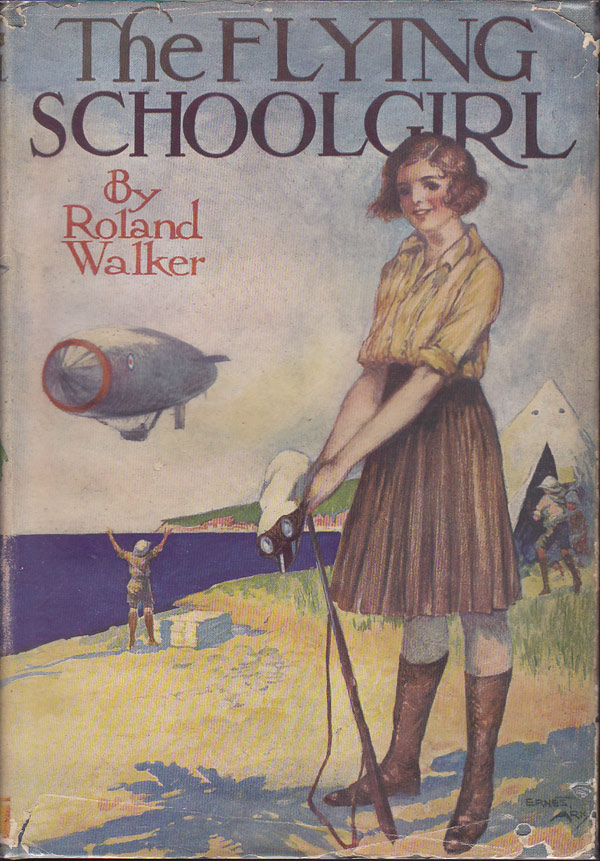 The Flying Schoolgirl
Walker, Roland
Patsie Elton, other family members, on board Pharos, an airship, en route to Atlantis, map of their course stolen, detour to Central Africa, whereupon ...; illustrations by Ernest Aris.
Add to cart

$35.00
Publisher:
George Harrap. First English edition 1931
Small annotation to front free endpaper, prelims marked, else very good in dustwrapper with school prize certificate tipped to the inside front flap of the dustwrapper which is nicked along the top of the rear panel.
Other books in this category
Microsoft VBScript runtime
error '800a01a8'
Object required
/detail.asp, line 77