Badger Books is taking a short break from Friday 24 November and returning Friday 1 December. We will attend to orders and emails in order of receipt when we return.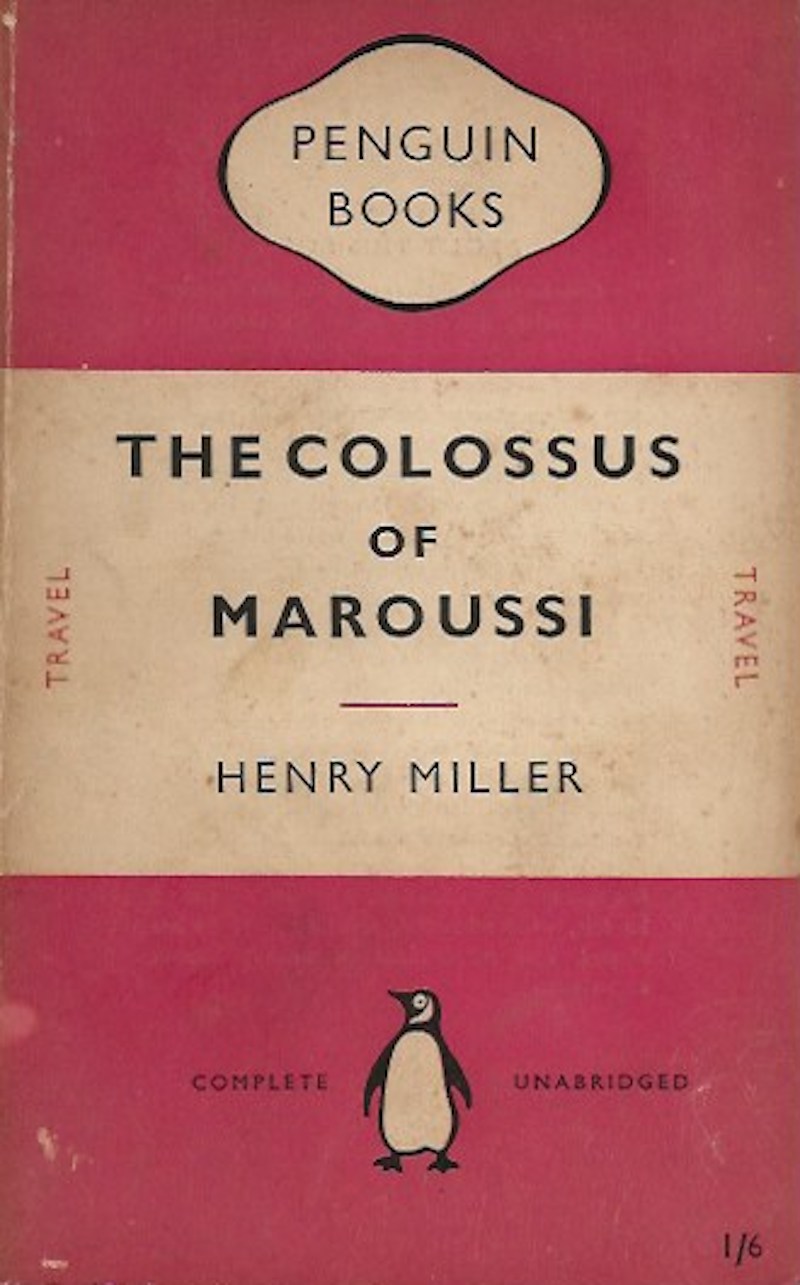 The Colossus of Maroussi
Miller, Henry
'I would never have gone to Greece had it not been for a girl named Betty Ryan who ...; first published in England in 1941.
Publisher:
Penguin. First English paperback edition
1950
Edition:
2nd Edition
Place Published:
New York
Printed wrappers. Good.
Other books by Miller, Henry
Other books in this category