Badger Books is taking a short break from Friday 24 November and returning Friday 1 December. We will attend to orders and emails in order of receipt when we return.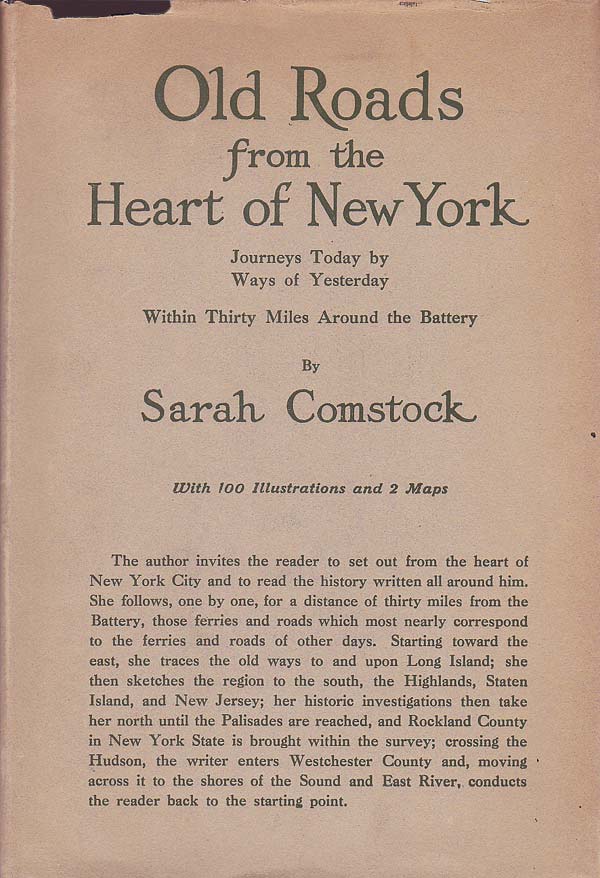 Old Roads From the Heart of New York
Comstock, Sarah
A wonderful premise: walks and journeys by water and land for thirty miles in all directions from the Battery along the then traditional routes. One hundred and twenty-four photographs from, on, and off Manhattan; foldout map at rear. I wonder how many remain?
Publisher:
Putnam's. First American edition
1915
Edition:
First Edition
Place Published:
New York
Fine in near fine dustwrapper.
Other books in this category