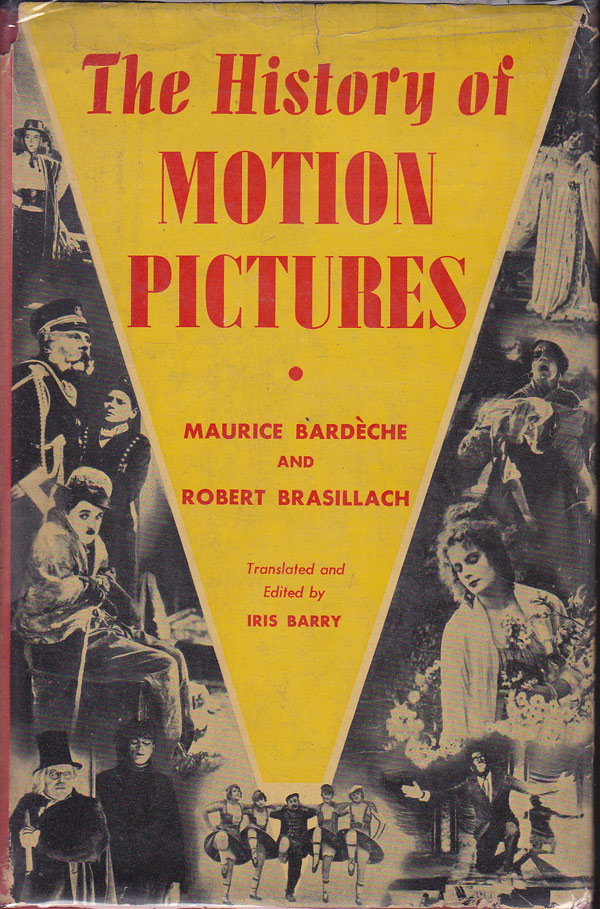 The History of Motion Pictures
Bardeche, Maurice and Robert Brasillach
Beginning, "It is one of the peculiarities of this particular art that we can set the date of its birth" (the labour appears to have been longer and more complicated than Messrs Bardeche and Brasillach believed), and on through 400pp., illustrated and indexed by movie title and name; translated and edited by Iris Barry.
Add to cart

$85.00
Publisher:
W.W. Norton and the Museum of Modern Art. First American edition 1938
Very good in dustwrapper chipped at edges.
Other books in this category
Microsoft VBScript runtime
error '800a01a8'
Object required
/detail.asp, line 77