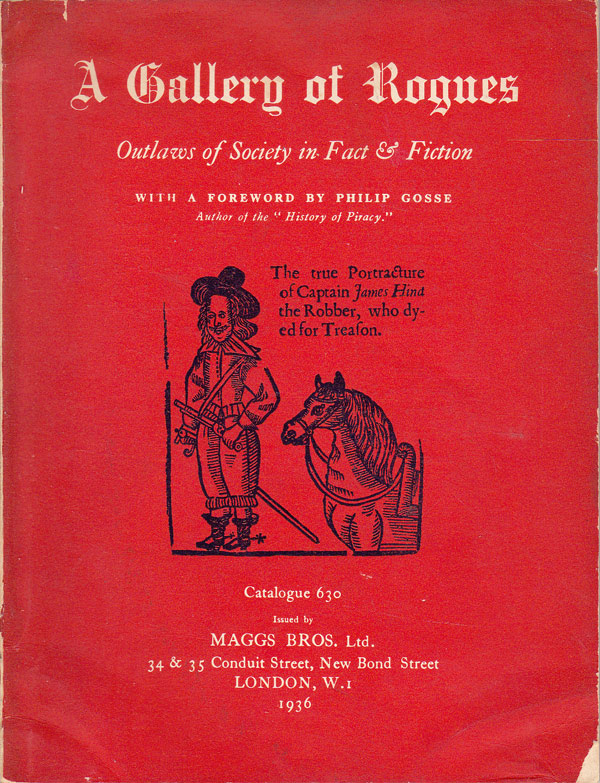 A Gallery of Rogues Outlaws of Society in Fact and Fiction
Catalogue 630: 363 items divided into 'Rogues in Fact' and 'Rogues in Fiction', the former sub-divided into highwaymen, murderers, mutineers, plotters, pirates, smugglers etc; foreword by Philip Gosse, illustrated.
Sold
Publisher:
Maggs Bros. Ltd 1936
Red pictorial wrappers. Small bookplate, extremities darkened, edges chipped. Very good.
Other books in this category
Microsoft VBScript runtime
error '800a01a8'
Object required
/detail.asp, line 77