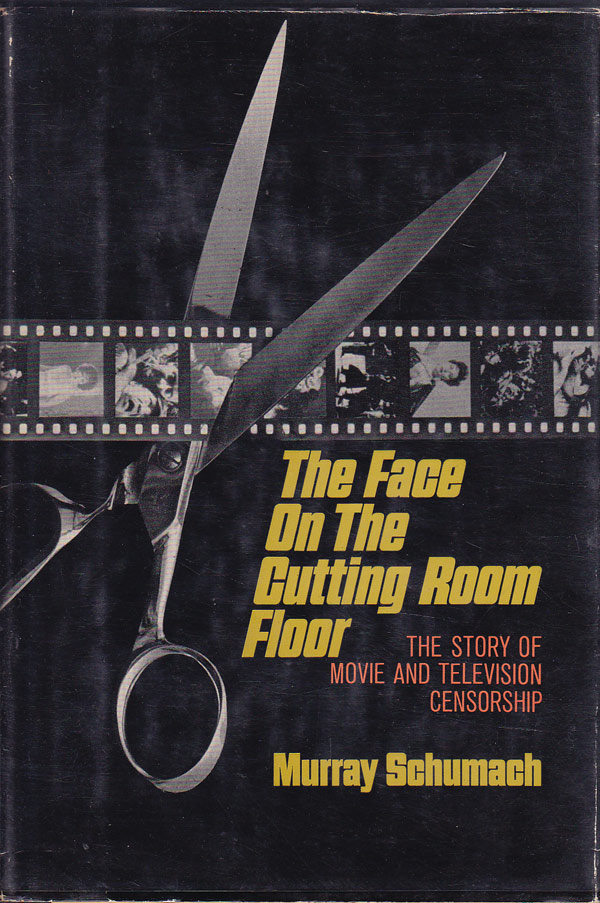 The Face On The Cutting Room Floor
Schumach, Murray
The history of the varieties of movie and television censorship in America; chapters include "The Old Code Magic", "Sodom by the Sea", "Sweet Minority Persuasion", "The Toothless Code", "The Bland Leading the Bland"; illustrated.
Add to cart

$45.00
Publisher:
Morrow. First American edition 1964
Top edge dusty, else fine in dustwrapper.
Other books in this category
Microsoft VBScript runtime
error '800a01a8'
Object required
/detail.asp, line 77